Get ready to embrace the eerie and mysterious this Halloween! Spooky Halloween events are lurking around the corner, promising a thrilling blend of chills and thrills. From haunted houses that send shivers down your spine to costume parties where the macabre meets the marvellous, these gatherings are a celebration of all things spooky.
Expect to encounter ghoulish creatures, haunted mazes, and pumpkin-carving extravaganzas as you join the festivities. Whether you're a fan of the supernatural or simply enjoy a good scare, these Halloween events are sure to deliver a spine-tingling experience you won't soon forget. So, gather your courage, don your most terrifying costume, and prepare for a hair-raising adventure into the world of Halloween spookiness!
Floors Castle Halloween Trail
You have been recruited by the Floors Castle Witch as an apprentice potion maker! Travel the terrifying trail through the Haunted Gardens and Woodlands and find the ingredients to the Witches Brew recipe, to do this you must locate the ingredient's guarded by the remains of the Floors Castle Servants…
Dates: 20/10/2023 – 29/10/2023 Time: 10:00am – 3:00pm (Gates close at 4pm)n Book Online: www.floorscastle.com/halloweentrail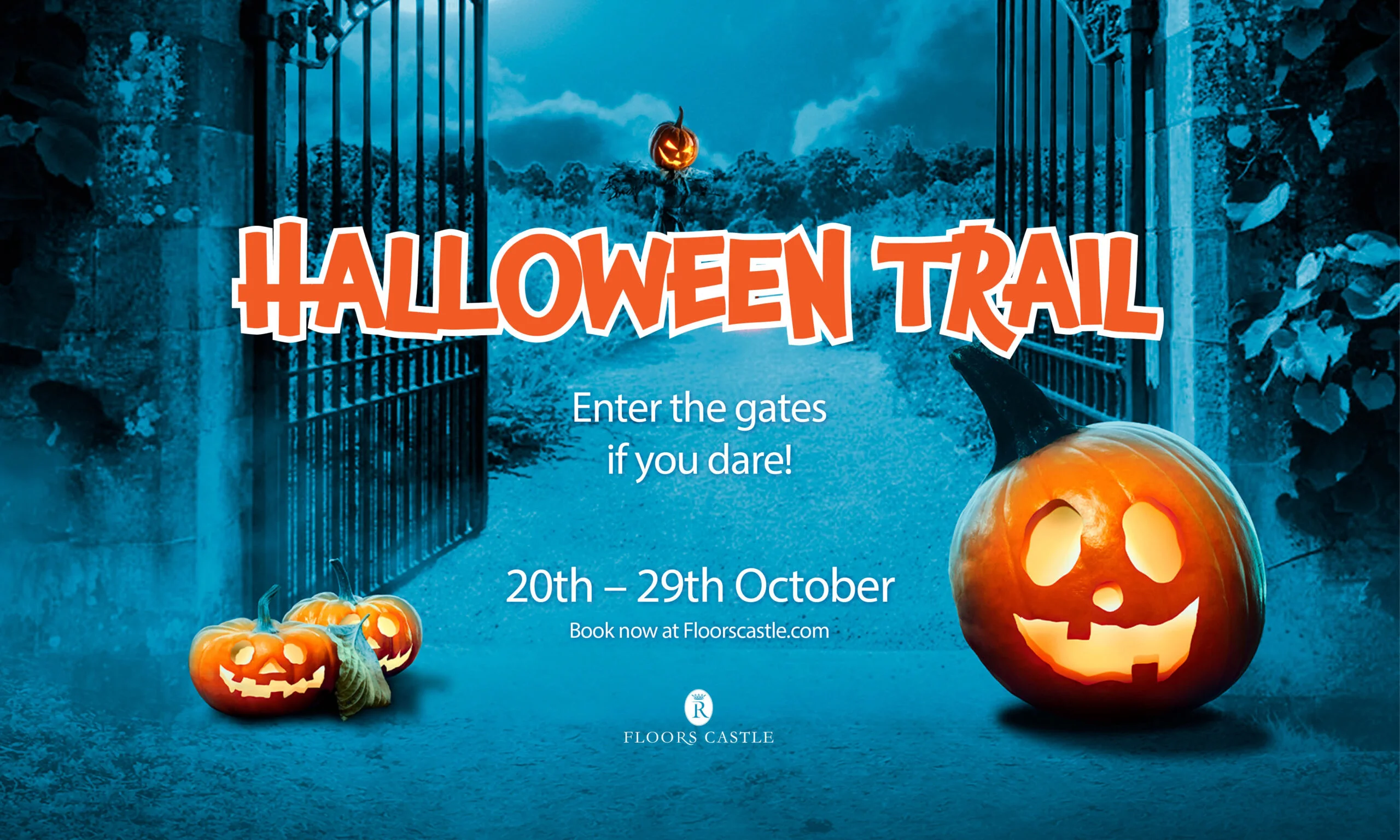 Paxton House Halloween Events
This Halloween Paxton House are offering a range of terrifyingly good activities throughout October, from haunting halloween trails, ghostly arts, crafts and messy play to their Halloween Spooktacular! For a full list of activites for all the family, including prices, dates and times visit www.paxtonhouse.co.uk/events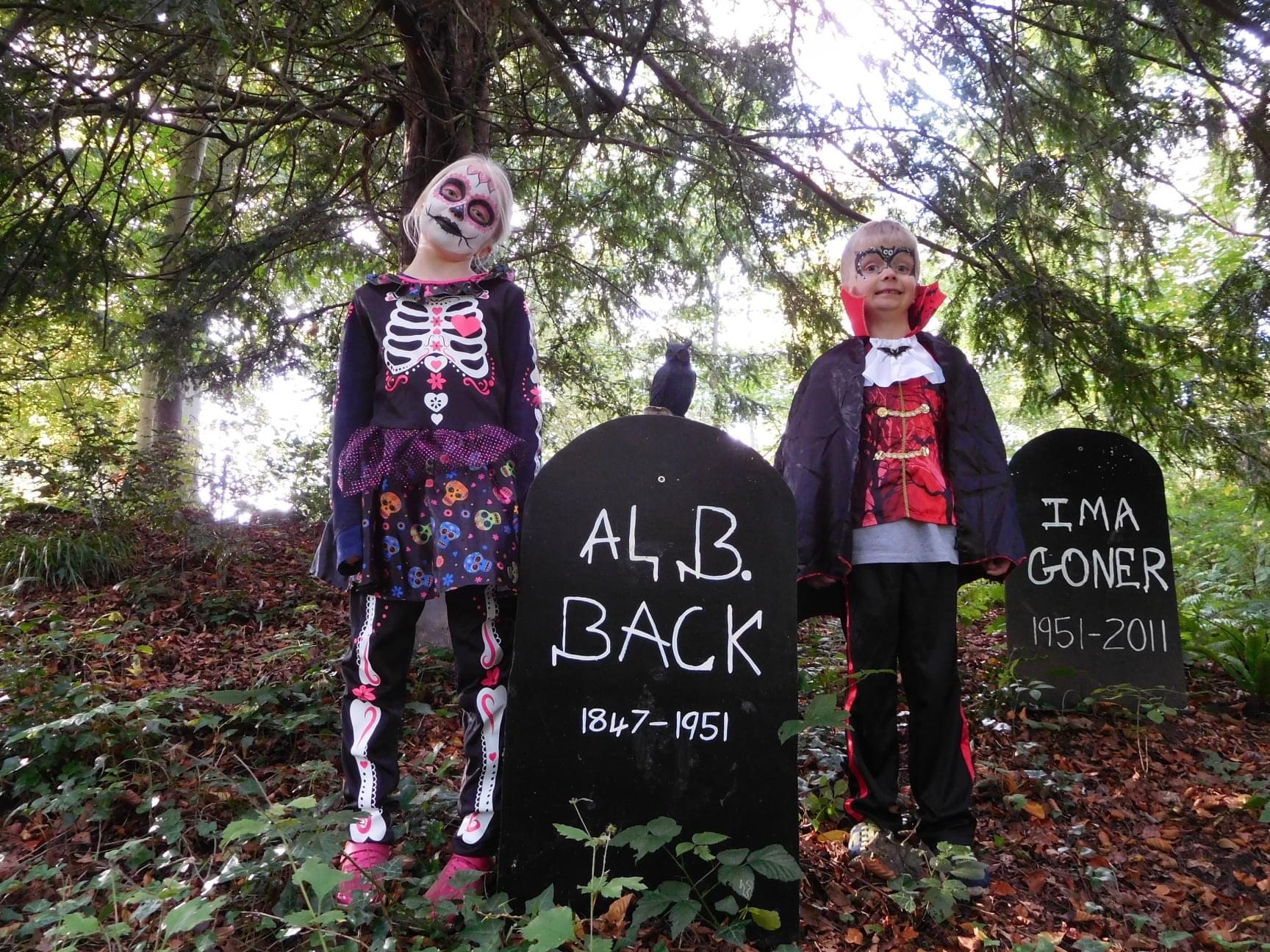 Laughing Ducks Soft Play Coldstream
Spooky Ducks 2023! – We are delighted to announce the return of our fabulous Spooky Ducks events this year!
It was a huge success last year and we thoroughly enjoyed it, as we hope you did too!
This year we will have 3 events, running on 20th, 21st and 22nd of October 3:30-5:30pm and will have same format as last year
Each ticket will include 1 adult + 1 child, kids hot meal ( junior portion size), Halloween goodie bag and lots of spooky fun! Spooky games ( including our brand new Axe throwing game), Prizes for best lanterns, best dressed and this year we will have a new prize entry for Best Dressed group! Following last years feedback we have introduced a new ticket option for an extra child at a slightly reduced price
extra adults and babies can be added too
Tickets are now live! Book Online: https://ldsoftplay.co.uk/
We can't wait to see you all and have some Spooky Fun!
P.S – These events are pre-booked ticketed events only and NO walk-ins can be accommodated. There will be NO extra dates- once all tickets are gone they are gone, so don't miss out.
Oxford Farm Pumpkin Patch
Our PUMPKIN PATCH 2023 information
We are opening for 3 weekends and right up until Halloween. 10am – 3pm
Sat 14th & Sun 15th
Sat 21st & Sun 22nd
Sat 28th, Sun 29th, Mon 30th, Tue 31st October
NO tickets or pre booking required
Tearoom will be open but closed on Monday 30th sorry for any inconvenience
Hauntingly Good Holidays